Introducing Bikedope Podcast & Clothing Line | @bikedope1000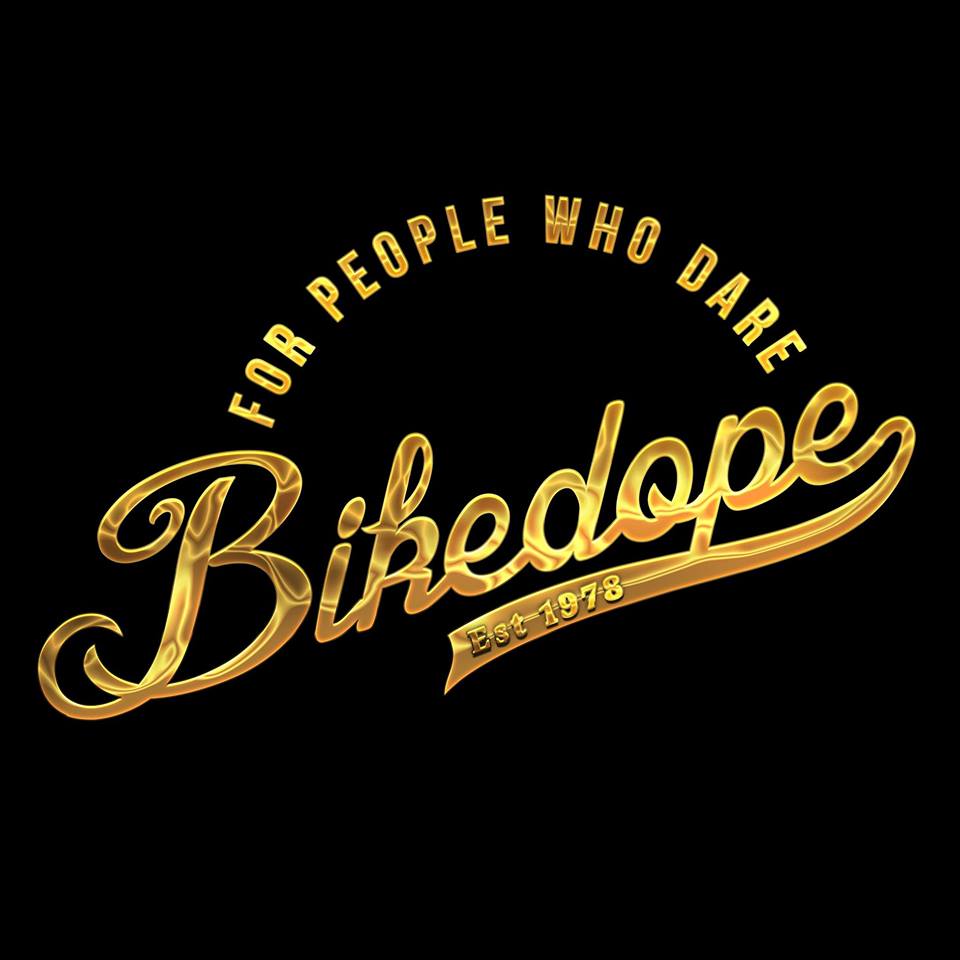 FOR PEOPLE WHO DARE TO BE THEMSELVES! THAT SOUNDS SICK DOESN'T IT! BIKEDOPE ENCOURAGES PEOPLE TO BE COMFORTABLE IN THERE SKIN AND TO LET PEOPLE KNOW IT'S OK TO BE YOU. OUR PODCASTS ARE RAW, UNADULTERATED, AND ALWAYS ALWAYS TRUTHFUL. BIKEDOPE IS PLATFORM FOR ALL PEOPLE TO TELL THEIR TRUTH. REGULAR PEOPLE DO THE MOST AMAZING "THINGS". THOSE "THINGS" BECOME CIRCUMSTANTIAL AND SOMETIMES CONTROVERSIAL. THE BIKEDOPE CONVERSATIONS WILL LEAVE YOU BREATHLESS AND VERY INFORMED. I HOPE YOU ALL ENJOY.
WHAT IS BIKEDOPE? Today's world is wacky! With so many trends and fads in the world it's to hard for people to keep up with what's hot or stylish. Truthfully who cares what they do. The BIKEDOPEculture and creed is a little different. We believe in hunting down our passions, breathing life into our dreams and completely destroying the shit that stands in the way of our destiny. BIKEDOPE is a culture not just a brand. Our goal is to encourage people to be themselves. Tweek the stuff that needs tweekin, but be greater at the stuff we're already good at. People should be accepted for who they are and there beliefs and not what they look like. BIKEDOPE gives a voice to the voiceless, and the unseen a certain visibility and clarity. We don't follow what's hot or trending. BIKEDOPE is fanatical about dream chasers and people who are cozy in their own skin. Lead the charge and be freaking great at it. Be Free, Be Daring, Be Yourself! Jon Agnew creator of Bikedope!
STAY CONNECTED W/ BIKEDOPE
https://bikedope.net
https://twitter.com/bikedope1000
https://soundcloud.com/user-515694605
https://www.facebook.com/Bikedope.net/
https://www.spreaker.com/user/bikedope
https://www.instagram.com/bikedopeofficial/
https://www.stitcher.com/podcast/jon-agnew/bikedope
https://itunes.apple.com/us/podcast/bikedope/id1336764179?mt=2
https://www.youtube.com/channel/UC8Grw1yjgczFFTDpZx9kCKQ/featured
PODCAST: BIKEDOPE 1020 Big Chokie
https://soundcloud.com/user-515694605/1020-big-chokie
PODCAST: BIKEDOPE 1020 Big Chokie
https://youtu.be/hZ1KVXKn7-U