Libretto And BusCrates Connect For "Ain't It Funky" @SlumFunk @BusCrates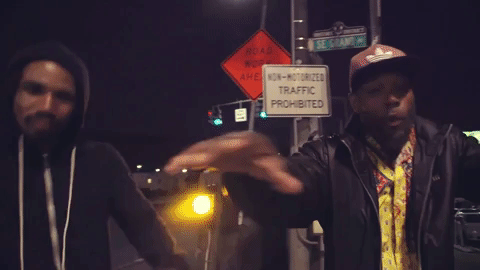 Watts master emcee Libretto and Pittsburgh producer extraordinaire BusCrates join forces for their new collaborative 7" single, "Ain't That Funky" b/w "Sentence." The single, along with the forthcoming album, features Libretto's commanding presence atop BusCrates signature chops and keyboard wizardry. The undeniable uptempo A-side, "Ain't That Funky", finds Libretto flexing his lyrical dexterity over a subtle & brilliantly layered BusCrates track. The tough B-Side, "Sentences" features Chicago's Vic Spencer and has Libretto revealing insights about Prison life that only come from lived experience. All of this over an absolutely mean flip by BusCrates that Hip-Hop heads the world over will undoubtedly understand and appreciate. "Ain't That Funky" is exclusive to this single, while "Sentences" will appear on Libretto & BusCrates forthcoming collaborative album.
Watch the official music video for Ain't That Funky directed by Chris Serra below as well as purchase the limited edition 7" single below via Fat Beats.